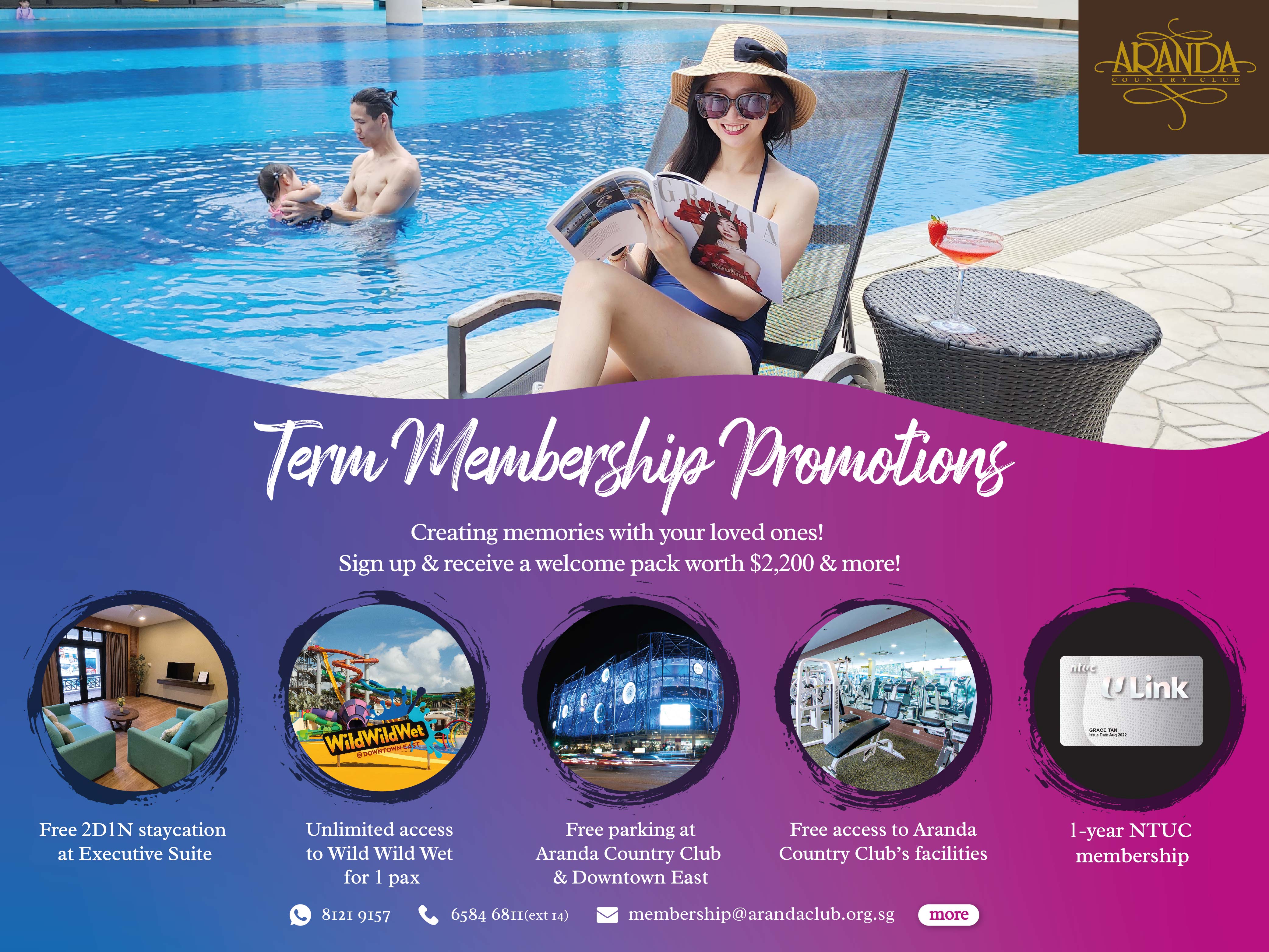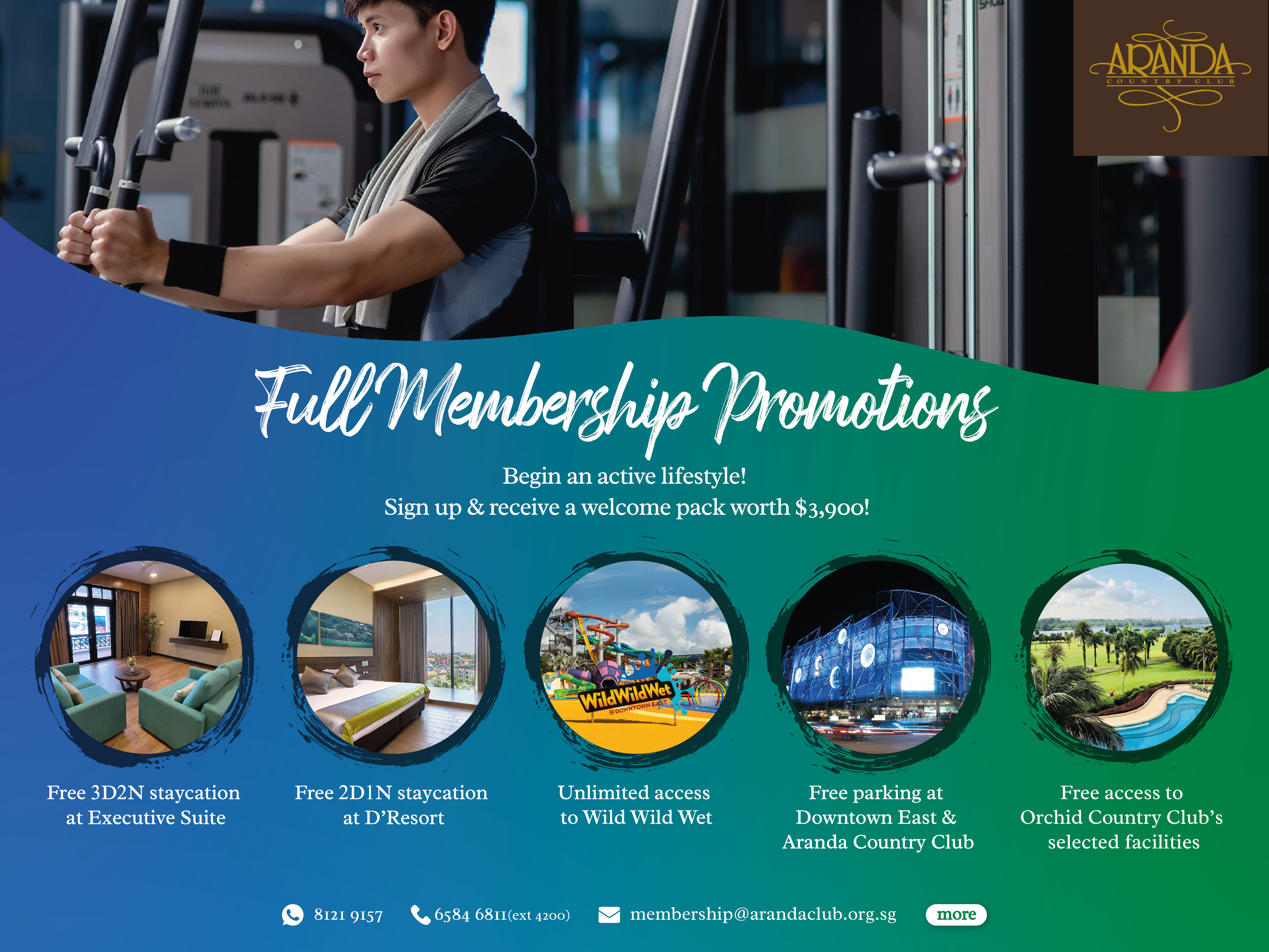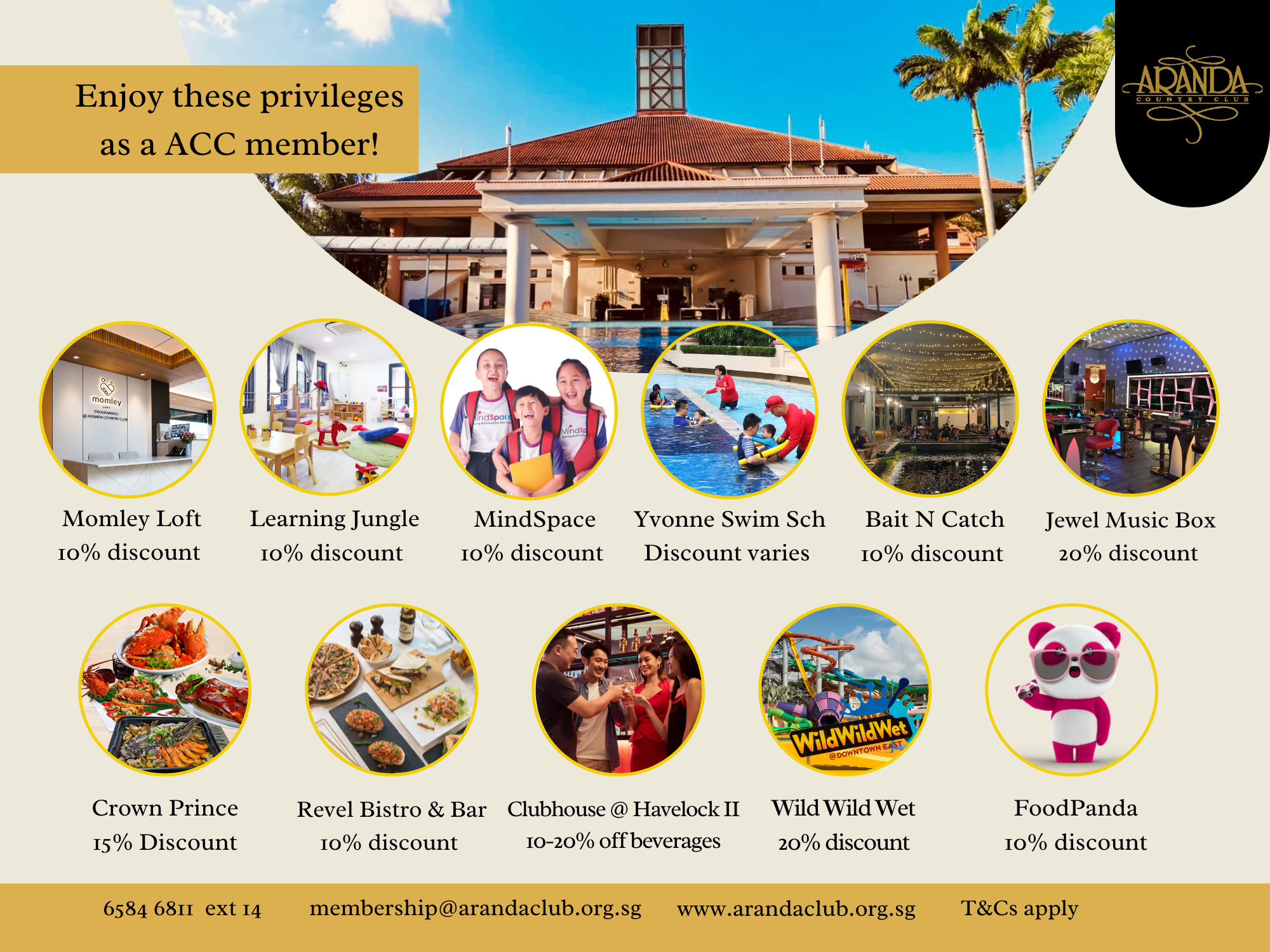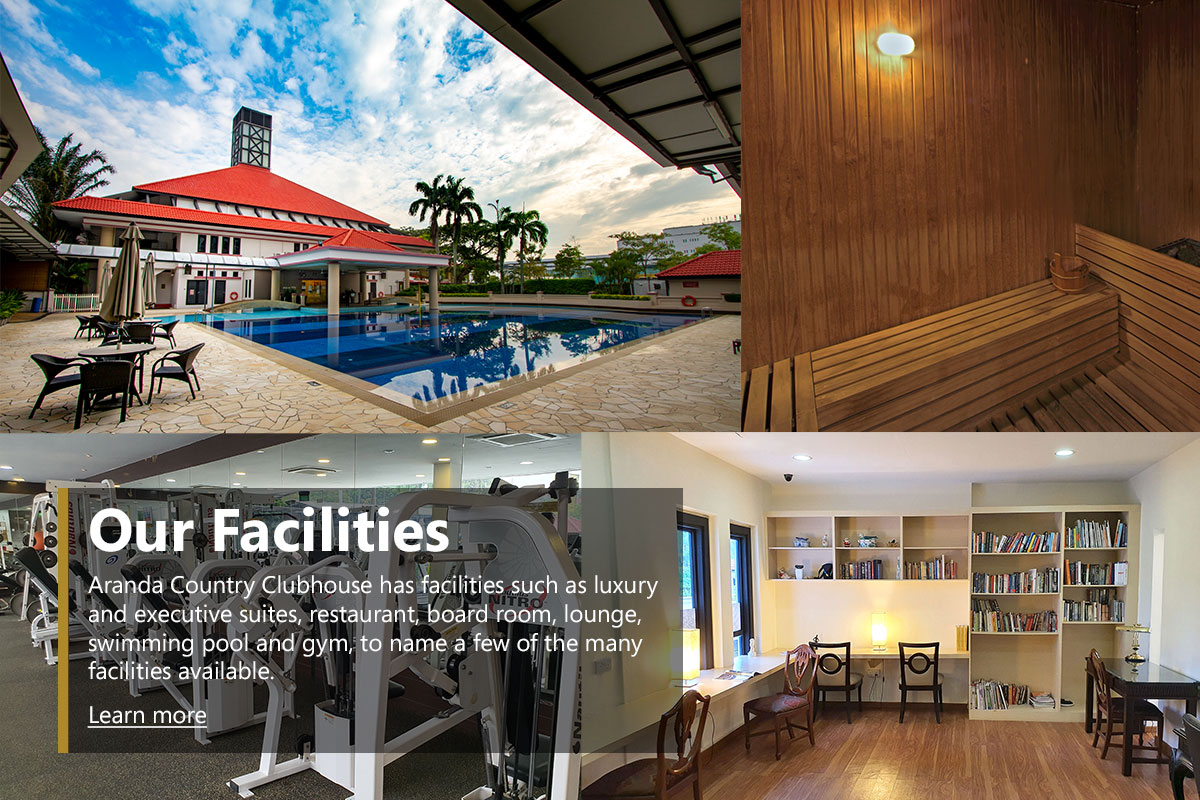 Opened in 1995, Aranda Country Club has been a popular recreational destination for members and their families. The clubhouse has a built-area 32,380 sq ft, with a total land space of over 200,000 sq ft, consisting of facilities, such as Executive Suites, swimming pool, gym, steam room, sauna, reading room, kids' room and leisure room. The Pool Pavilion and Tulip board room are available for bookings for birthday/private events and corporate meetings respectively.
The Club also hosts various tenants, providing dining, entertainment, wellness and entertainment options for members and guests. The tenants include:
– Revel Bistro & Bar (restaurant)
– Crown Prince Restaurant
– Bait N Catch (prawning)
– Jewel Music Box (karaoke)
– Learning Jungle (childcare)
– MindSpace (afterschool care)
– Yvonne Swim school
– Momley Loft (wellness)
The Club also hosts monthly recreational activities such as health talks, sporting events and overseas trips, for members and their families to bond and spend enjoyable time together.
Find out more about our limited time offer Full and Term membership promotions!
Call us at tel: 6584 6811 ext 14, whatsapp to 8121 9157 or email to membership@arandaclub.org.sg.